Founder and CEO
Motivity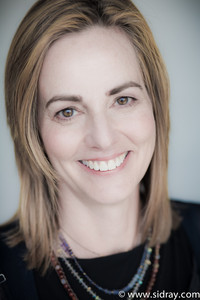 Pamela Fischer catalyzes change. At work, in relationships, in life — Pamela creatively combines science, business, art, and intuition, along with marketplace savvy to guide her clients as they step outside self-limiting patterns and expand their businesses or careers. She inspires people to go after what they want. And guides them on how to make it happen.
Pamela coaches business owners, individuals and teams. Her work weaves together creative ideas, capabilities, and market opportunities. She leads clients through: visioning for those who want to expand; plotting a course for those who need a roadmap; navigating essential transition points; and, embodying a perspective of the whole to keep transitions in balance.
Before establishing Motivity in 1995, Pamela spent nearly a decade as an award-winning account executive and team leader at Zenger Miller/Achieve-Global, an international training company. There she helped leaders to walk and talk in a way that would get them what they wanted–from themselves, their employees and customers. Her clients included USG Corporation, Quaker Oats Company, Schering Plough Pharmaceuticals—Wesley-Jessen Division, Castrol Industrial, Blue Cross Blue Shield Association, R.R. Donnelley & Sons, and General Electric.
Trained as a singer, dancer and music educator, Pamela knows firsthand the rewards and challenges of balancing creative inspiration with market demands. She has experience facilitating leadership transitions for the National Dance Institute of New Mexico; developing funding initiatives for the Chicago Symphony Orchestra and Chicago Opera Theatre; and producing EPCOT's International Showcase Program for the Walt Disney Company.
Motivity was among twenty New Mexico companies selected to participate in Technology Ventures Corporation's 2008 Symposium to highlight the company's innovative talent and change analytics.
Pamela received her M.A. in Organizational Development from Loyola University, Chicago. When not coaching or traveling, Pamela is a doting mom and artist. She is a Pilates, yoga and QiGong practitioner; a hiking and skiing enthusiast who seeks out beauty in all aspects of her life.